Some years ago, I happened to attend an online business seminar. The speaker at this seminar explained how online business was a form of investing into an asset. How it's just like putting money in the bank but with a greater interest rate.
At the time, I was a few weeks into an introductory accounting course, so this was an interesting statement to me.
Since that day, I've been fascinated with looking at online business through the lens of corporate finance. I've noticed that all successful online businesses structure their assets in the same way, comprising all 5 of the essential ingredients.
While I'm not a qualified financial advisor, my coaching is based on principles of corporate finance. With my coaching, I can help you structure your online business with these same 5 essential ingredients.
If you miss any one ingredient out of the 5, your business will probably fail.
Over the next 5 days, I'm going to introduce the 5 essential ingredients you need to structure your own internet business.
To get one essential ingredient sent to you each day for 5 days, go here:
Thanks
Carlo
Facebook: add me here
SMS: +61437340273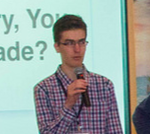 P.S. Want to get started the quick and easy way? In that case, you'll be glad to know I created a kit of training and tools that includes all 5 essential ingredients.
Get my kit that already includes all 5 ingredients, and then you won't need to assemble them yourself. Soon, you'll know how to make sales overnight!
To find out more about this kit (and learn what the 5 essential ingredients are), go here:
In tomorrow's instalment, I'm going to reveal the first of the 5 essential ingredients of an online business. Stay tuned!
Past Projects
Lodge Your Enquiry
Contact me below to discuss your project or click here to pay.
[contact-form-7 id=556]